Have you been impacted by opioids? Are you a resident of Essex or Union County?
If so, you can qualify for BMI's Community Alliance for Recovering Families program (CARF)
To schedule your visit, call: (973) 733-WORK (9675)
Open Monday-Thursday 9pm-2pm
23 Branford Place, 2nd Floor, Suite 1 Newark, NJ 07102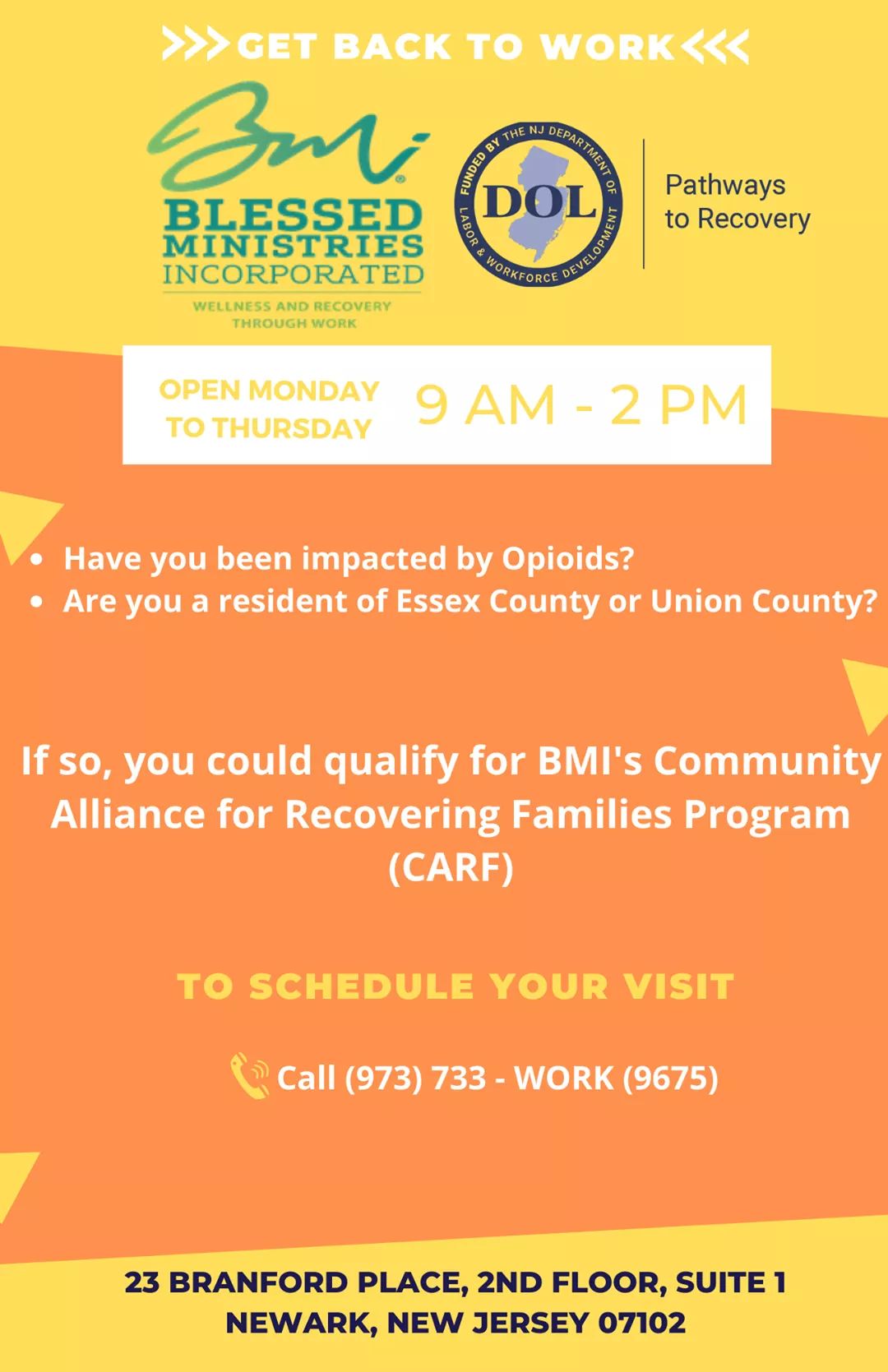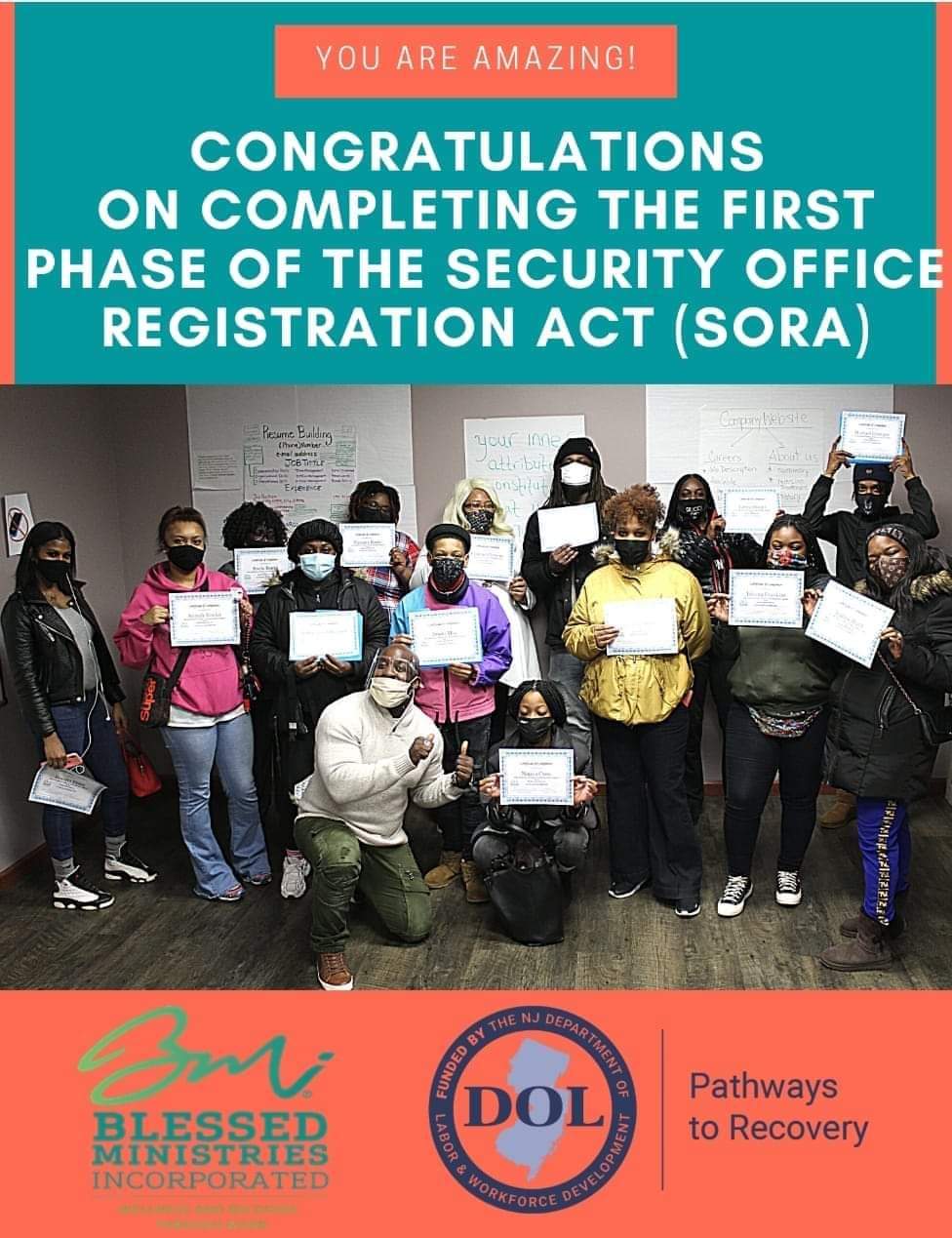 The Pathways to Recovery program is financed 100% with WIOA National Dislocated Worker NEG federal funding totaling $3,000,000.